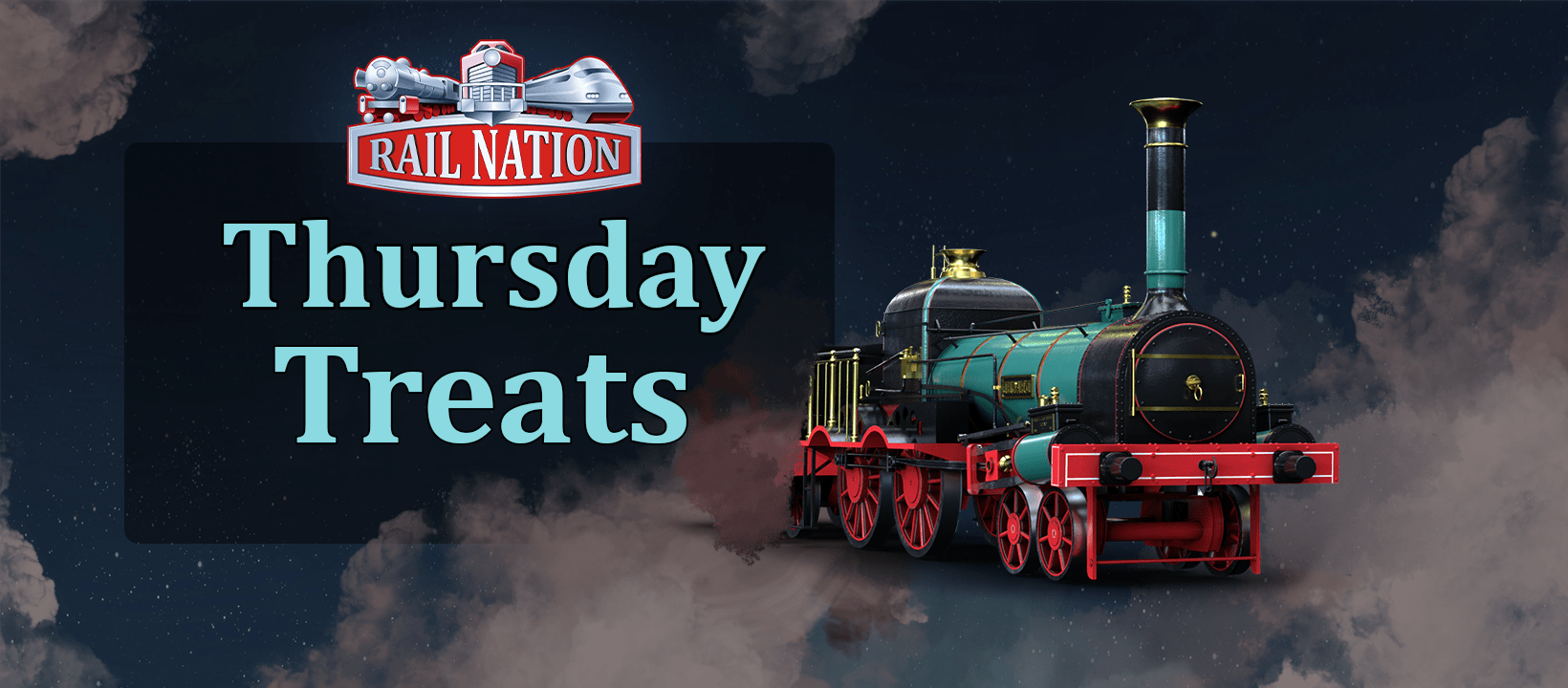 Thursday Treats – All Aboard the Enigma Express
All aboard for Thursday Treats – where the rails lead to adventure, friendship, and unforgettable memories!
What is Thursday Treats?
Thursday Treats is our weekly event that's all about bringing the community together for some train-themed adventures, fun, and… treats! Every Thursday, at the same time, we're rolling out the virtual red carpet for you to join us on Discord for an adventure like no other.
Picture this: Each week, the Enigma Express sets off on a thrilling journey filled with challenges and mysteries waiting to be solved. And guess what? You're the detective!
Your Ticket to Fun
Join us every Thursday at 18:00 CEST for a chance to:
🕵️‍♀️ Participate in exciting mysterious challenges
🎁 Earn recognition and prizes
📣 Connect with fellow players on Discord
✨ Embark on a weekly adventure
What makes Thursday Treats so special?
The Thursday Treats event is not just about the challenges and mysteries; it's about the people! Our Rail Nation community is filled with amazing folks who share your passion for trains and your thirst for adventure. We're all about having a blast together, and we'd love for you to be a part of it.
Have a friend who's new to the game? Bring them along! Thursday Treats event is the perfect opportunity to introduce them to the fantastic world of train-related gaming and fun. They'll thank you for it!
We've got a full schedule of events that include compliments, thank-yous, creative showcases, and so much more. It's like a carnival of train-themed delights every week! So, what do you say?
Are you ready to embark on a thrilling adventure?
Join us every Thursday at the same time – 18:00 CEST for mysterious tasks and lots of fun!
We can't wait to see you there, fellow adventurers. Together, we'll make Thursday the best day of the week! 🚄🎩🌟