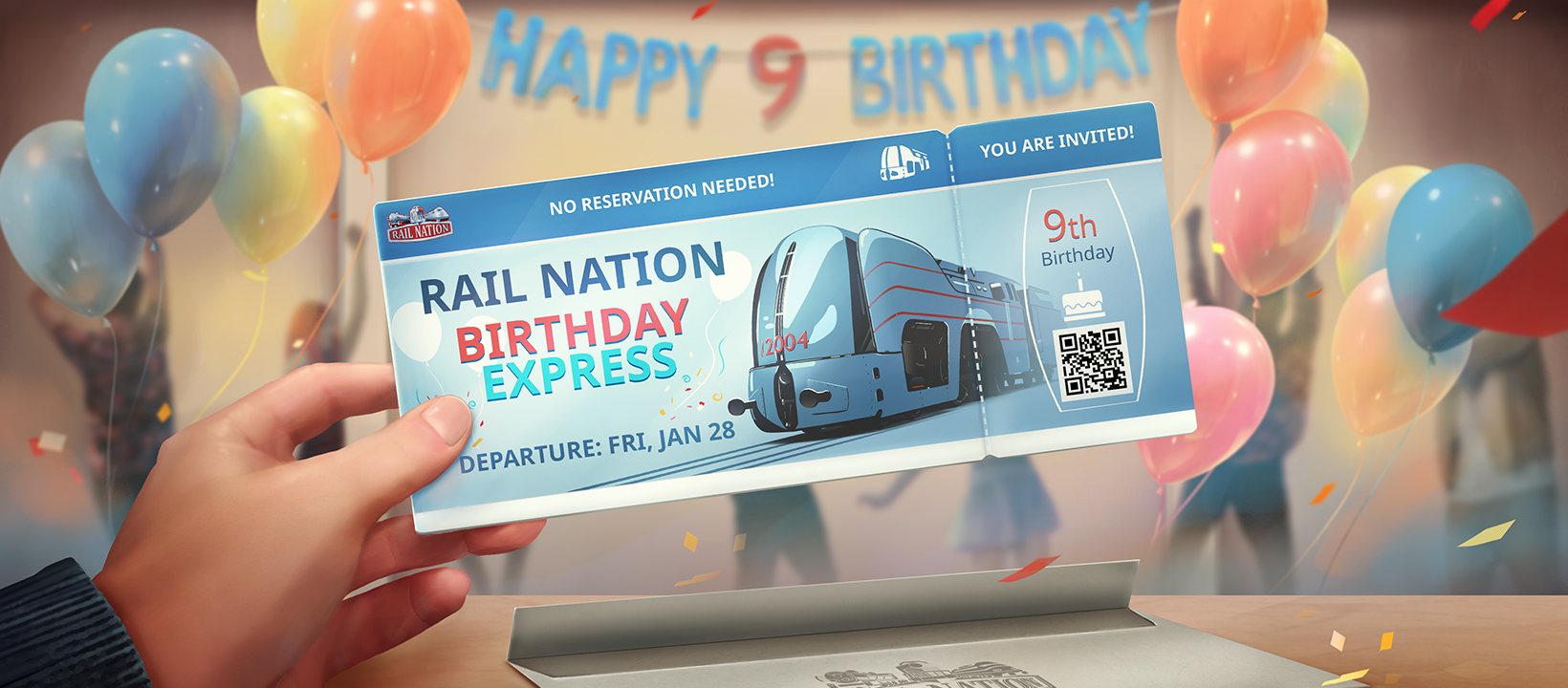 Dear players,
With 2022 now underway, we're officially celebrating 9 years of Rail Nation! Happy birthday to us!
We want to thank you, the community, for everything you've done over the best part of a decade. You've forged friendships, made memories and pushed us to create the best version of Rail Nation. And for that, we're forever grateful. Your feedback, opinions and constructive criticism have helped guide our plans for Rail Nation's future and what a bright future it will be! So, from the entire Rail Nation Team:
Thank you.
Now then, we can't have a birthday without a celebration, can we!?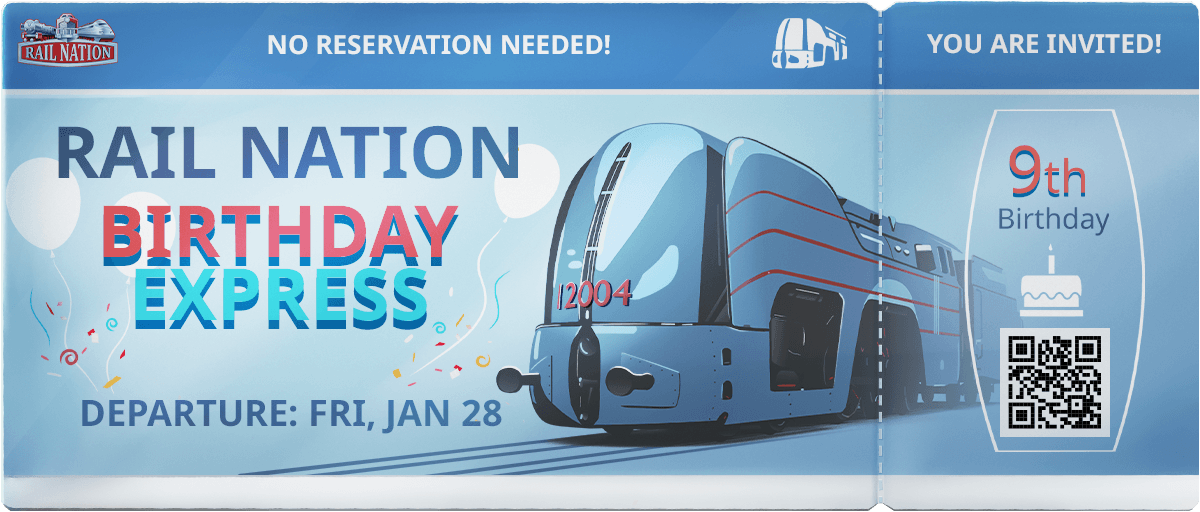 To thank the community, we want to officially invite you all to our biggest live stream event so far! On 27th January from 6:00 pm until 7:30 pm (CET), your Community Communications Manager "DippyNikki" will be joined by several special guests to help celebrate and reward the Rail Nation community!
You can watch the live stream via our YouTube channel and stay informed about our events by joining our Discord server. During the live stream, we will also announce our first ever Community Conductor of the year, who will be receiving the 2021 trophy to keep forever. What's more, we will also reveal the 2022 trophy, which will surely inspire some of you to start your Community Conductor "career."
There will also be a special event for you to win some goodies, unlock bonus codes and earn the first Community Conductor title of 2022! Special bonus codes will be awarded to the top five participants in the event, who will have the honour of selecting their favourite server to receive some exclusive bonus codes! Don't think you can make it to the top five spots? Don't worry, the community will also unlock more bonus codes for the entire community with every 100 viewers that join the stream!
Save the date in your calendar, RSVP to the invitation and don't miss your chance to play for your server during our next live stream. Click here to subscribe and get notified when we go live!
See you there!
Your Rail Nation Team