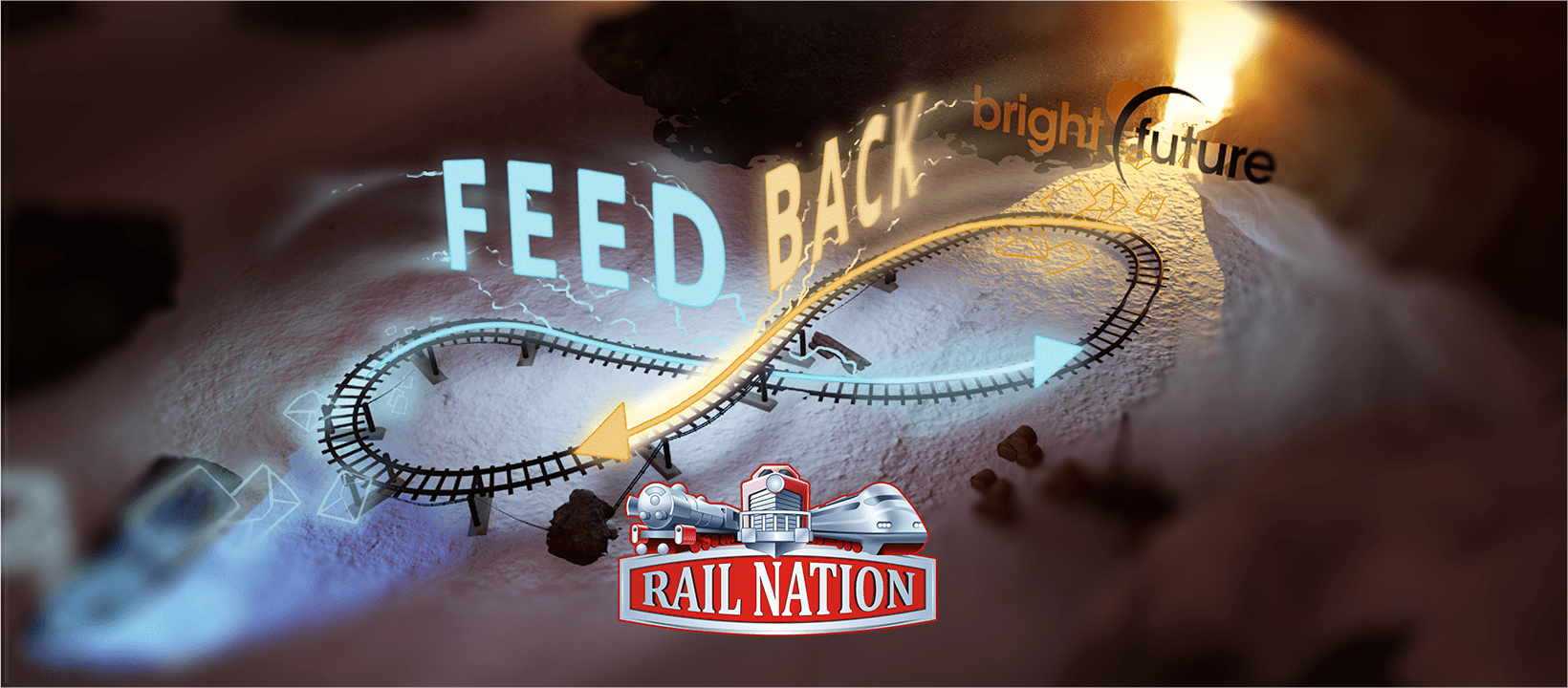 Attention Rail Nation players!
We have an exciting announcement to make regarding the new City Project feature.
We're always striving to improve the game and make it more engaging for our players. That's why we're excited to announce that we're starting a new feedback loop focused specifically on the new City Project feature.
Starting today, 23rd May 2023,
players can send in all their feedback through the feedback-loop channels on Discord 
until 5th June 2023 at the end of the day.
We want to hear all your thoughts, opinions and suggestions on how to make this feature even better.
After the feedback period ends, we'll gather all the feedback and go over it with our experts in the game centre.
This is your chance to have a say in how the game evolves and to help shape the future of Rail Nation. We value your input and look forward to hearing from you.
So, don't wait any longer! Head over to the feedback channels on Discord and share your thoughts on the new City Project feature. Together, we can make Rail Nation an even better experience for everyone.
Your Rail Nation Team