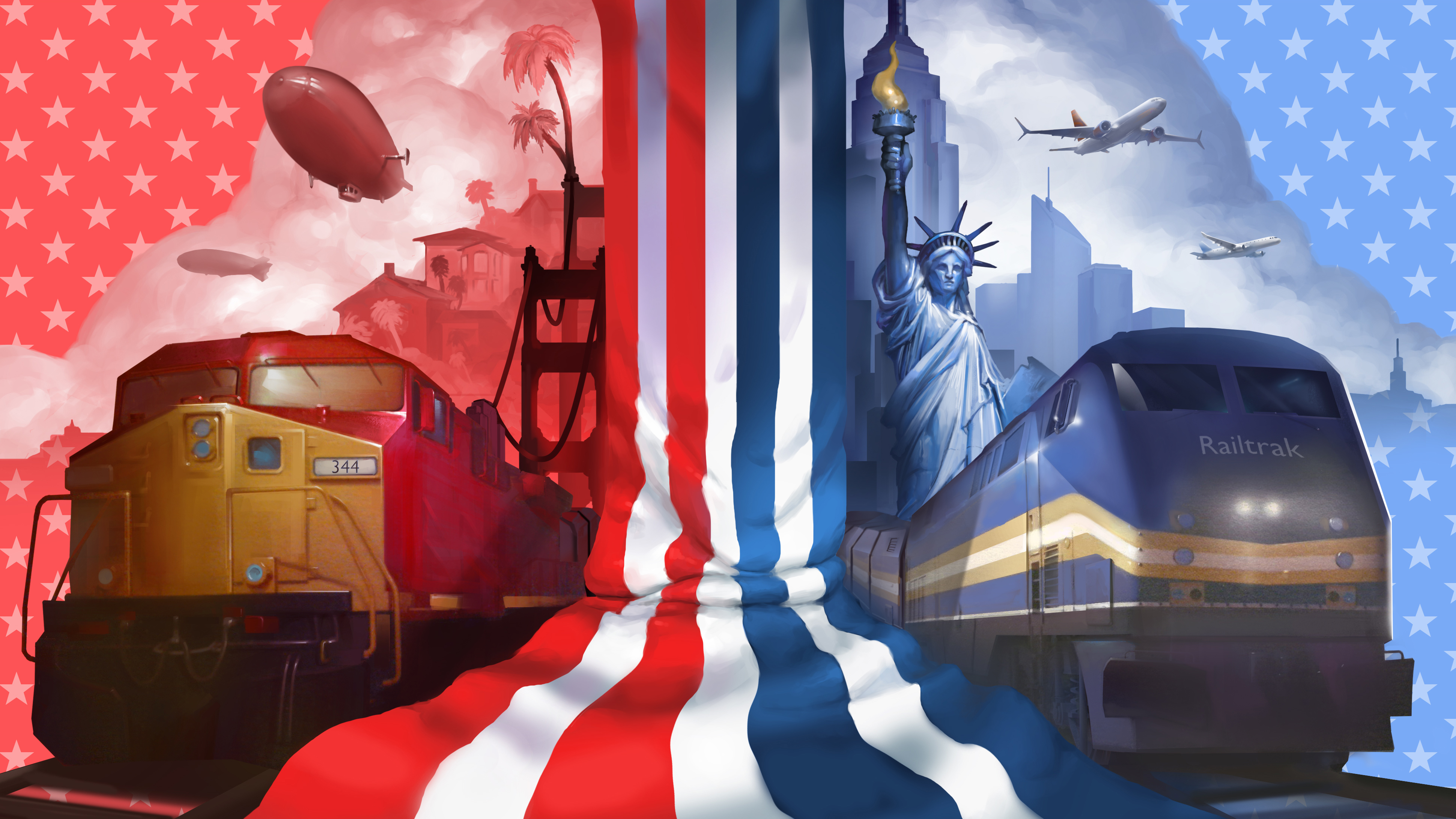 The USA scenario will soon be Rail Nation – American Dream. New name, new design, familiar game play!
Become a successful manager in the land of endless opportunity in Rail Nation – American Dream and support one of two duelling factions in the huge battle between East and West! A hundred and fifty trains from all around the world await you, including 30 realistic American models. This scenario is all about delivering goods, without any passenger transports. Discover 50 authentic cities and write your own success story!
What awaits you on the new servers?
More trophies!
 If you earn 50,000 prestige on one of the American Dream servers, you will receive the new "American Tycoon" achievement.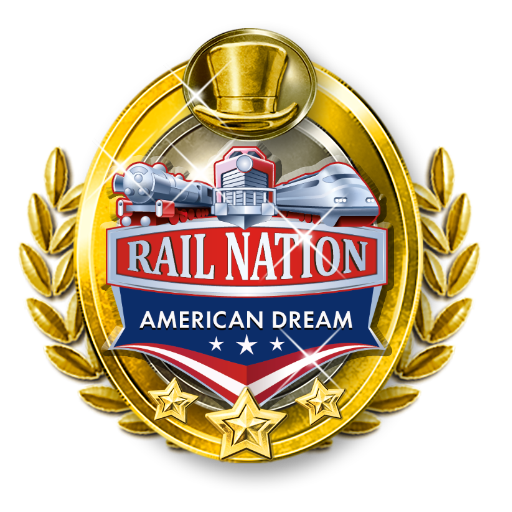 Endgame enhancements
A number of minor balancing adjustments have been made to create more excitement in the endgame. This includes the faction points a megacity receives when it wins the endgame; they have been increased from 2,000 to 5,000 points. What's more, players who belong to the winning faction will pick up 20,000 prestige rather than 10,000. The general prestige rewards for each conquered city have been reduced from 100 % to 50 %.
What else can you look forward to?
Take part in the two community events and win fantastic prizes, like the exclusive "Big Boy" production series or unique T-shirts in the new Rail Nation – American Dream style!
More information will follow in the next blog update.
Server starts
When does Rail Nation – American Dream start? Check out here: