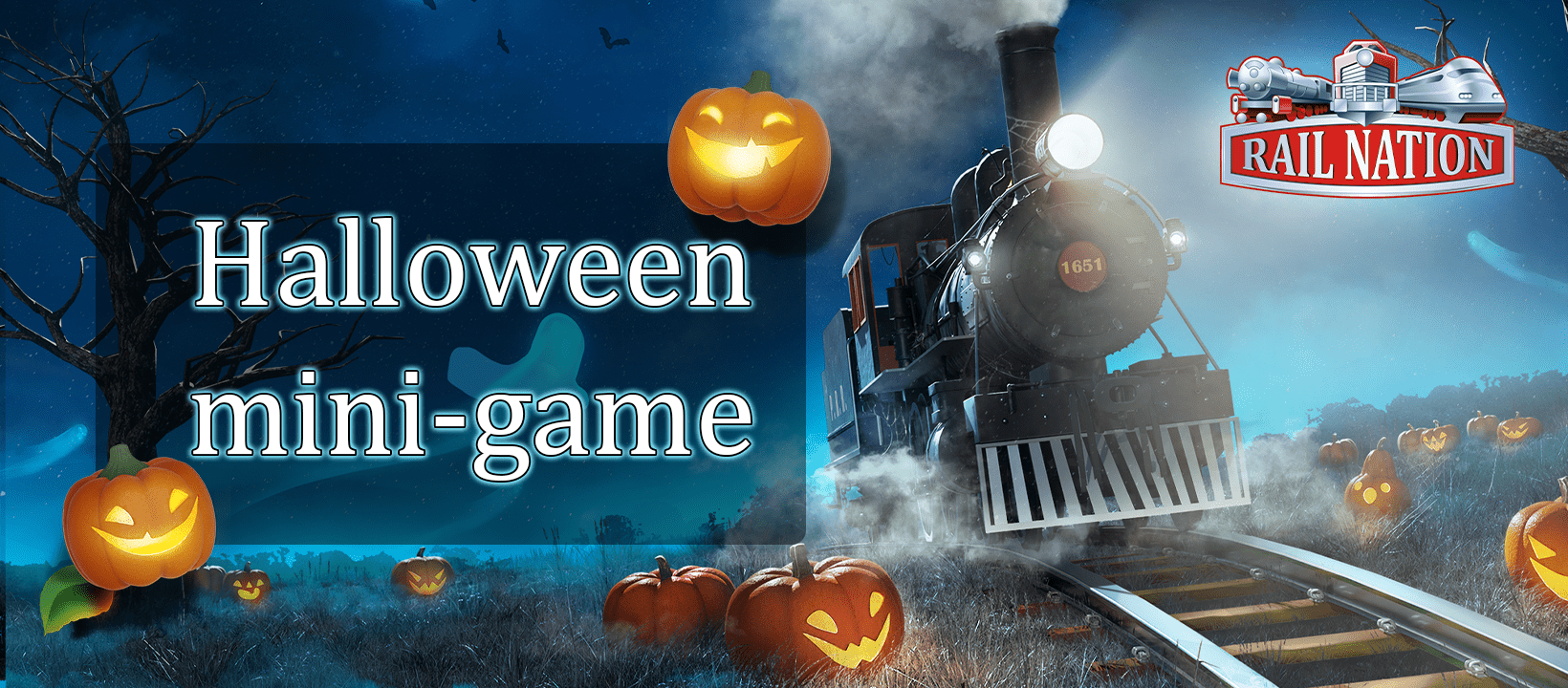 A Spooktacular Halloween Mini Event is Here!
The search for pumpkins begins:
Your task is to find 9 pumpkins hidden across the map in your favourite game world. Each discovered pumpkin will give you a wickedly delightful reward, including a spooky Halloween costume for your avatar!
The golden pumpkin:
Hidden among the shadows lies the elusive golden pumpkin. Discover it and an extraordinary prize shall be yours!
Event duration:
The Halloween Mini Event will start on 31st October, at 14:00 UTC+1 and creepily proceed until 5th November, at 23:59 UTC+1, across all game worlds. Prepare for a ghostly good time!
Join the spooky Discord gathering:
Delve even deeper into the Halloween spirit by joining us on Discord for some ghoulish events. No tricks, just treats, for those among you who are pumpkins at heart.
Mark your calendars, seek the pumpkins, dress up and eat as many sweets as you can. It's time to celebrate this eerie season with us!
Your Rail Nation Team