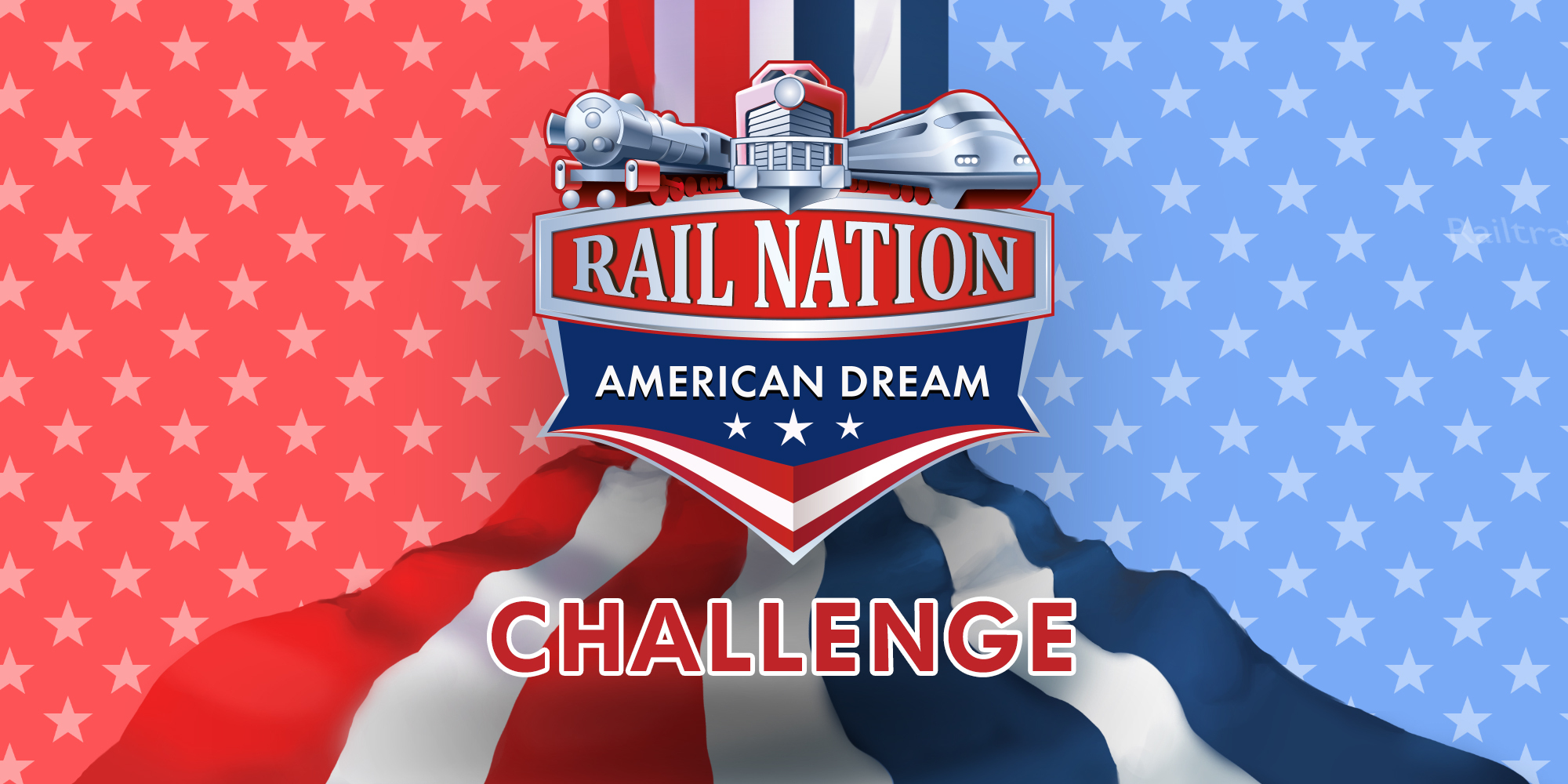 Dear players,
The idea behind the American dream is all about putting in the hard work to move forward on the road to success, often competing with others who are doing the same.
Having revamped our USA scenario and introducing the new name "American Dream", we thought of a special challenge to allow you to live the American dream in Rail Nation. Of course, trying to win alone, with your city or with your association are valid ways to do that, but we wanted to add another challenge where you can make it to the top and receive a truly unique reward!
In short, the challenge is to win as many competitions as possible. If you win, you will not only receive a small amount of Gold, but also get a brand-new production series:
the legendary "Big Boy", probably the most famous American steam engine! This will be the only way to receive this unique production series for free! This production series can NOT be bought for 75 Gold or using a voucher! Don't miss your chance!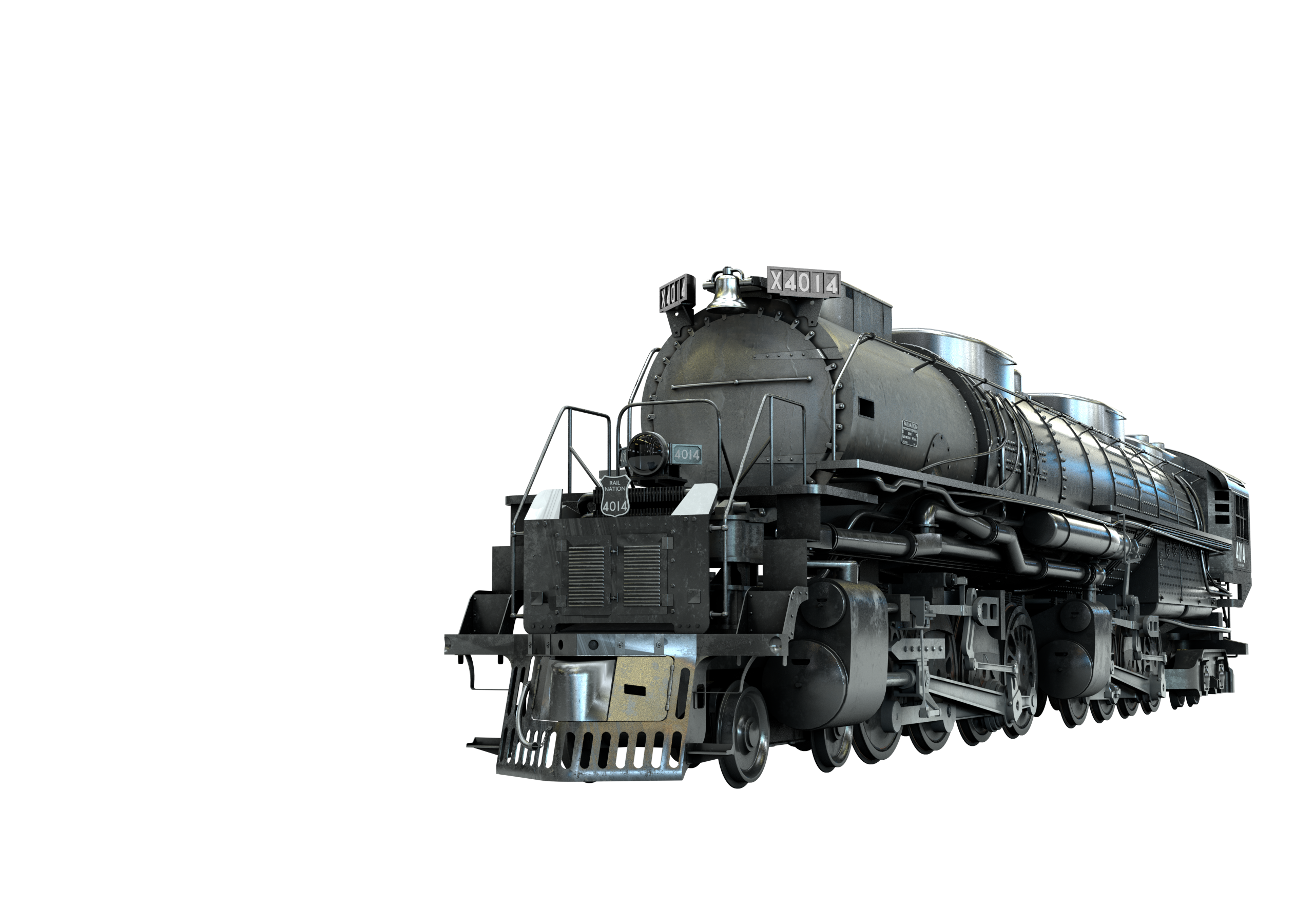 But the American Dream scenario is not just about competing alone, it's also about standing united against the opposing faction and leading your side to victory.
This is why we added two special rules to this challenge.
East vs. West
In total, 20 players per American Dream game world can win the prize. However, it matters which side you play on. East or West? If you end up on the losing side, you have to be among the top five in the challenge ranking of your side to get the prize. If you play for the winning side, it's enough to be among the top 15.
Sharing is caring
Even when competing with everyone else, you can still assist your friends. When you register for the American Dream Challenge, you can name up to five of your friends who, if you end up winning the challenge, will get the prize as well if they play on the same server! Do you want to enter a pact with your friends and name each other? Or do you prefer to coordinate with your friends and make sure you name as many people as possible to receive the Big Boy? Your choice! Either way, if you end up winning, your friends (or maybe a random stranger?) will surely appreciate that you named them.
Does that sound interesting? So, here's what you need to do and consider:
If you want to participate in the American Dream Challenge, register HERE.
Registrations for the challenge will be closed on the 3rd July 2020.
The prize is the "Big Boy" production series and 150 Gold.
Only complete and valid registrations will be considered.
The goal of the challenge is to win as many competitions as possible. You will only compete against players who also registered for the event. Non-registered players are not considered for the top 15 or top five and cannot win the prize.
If you play on the winning side, you have to be among the top 15 on your side. If your side ends up losing, you have to be among the top five on your side.
You have to win at least one competition to qualify for the prize.
You can only register for the challenge once and only participate on one server.
You can name up to five other players when registering for the event. If you are among the winners of the challenge of your server, they will also get the prize if they play on the same server.
The prize will be awarded to your account within 30 days after your game world has finished.
Please make sure to spell your name and those of your friends correctly. Only registrations with correctly spelled and existing usernames can be considered.
May the best, and their friends, win!
Your Rail Nation Team